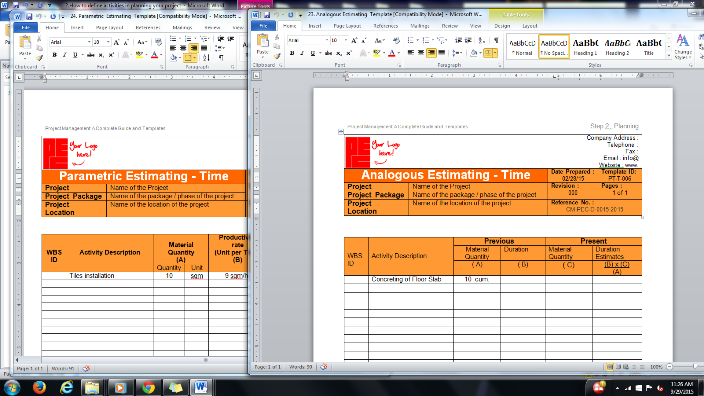 Activity duration estimates
Refers to the estimated working period that will take to finish the established activity. Duration estimates can be performed by using analogous estimating, parametric estimating, or three-point estimating. This document is usually created during your project planning.
Analogous Estimating – here are the components of analogous estimating
WBS ID
Activity Description
Previous Quantity
Previous Duration
Present Quantity
Duration Estimates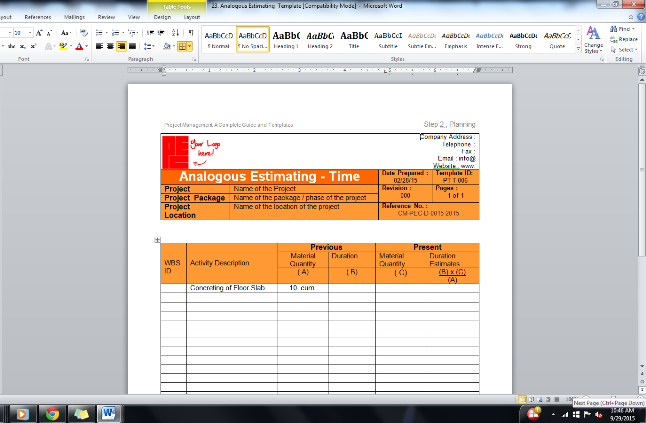 Parametric Estimating, see the components of parametric estimating below;
Activity Description
Material Quantity
Productivity Rate
This is equivalent to the quantity per unit of time. It is commonly established from previous projects as Historical Information (HI) or is commercially available in the form of books, print out, journals, or web published content.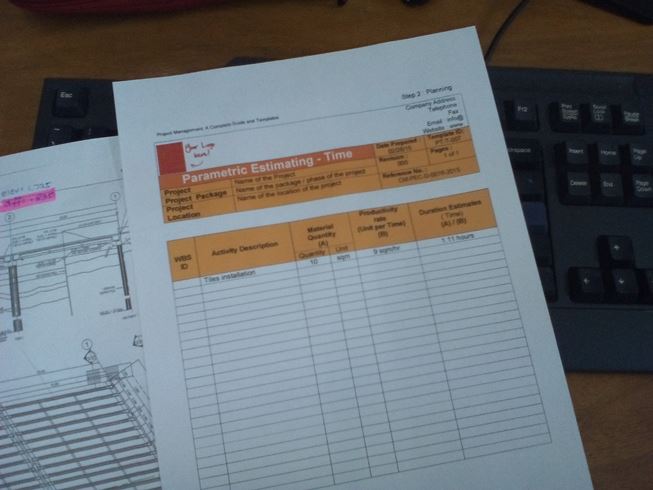 Activity duration estimates is under the time management of project planning in project management. Activity Duration Estimates can acquire data from activity list and attributes, project scope statement and resource requirements and eventually, you can provide data or use this for project schedule.
For Your Project Success,
Marvin