Every industry is in need of construction program because they want their infrastructure to increase in order to gain human resources and recognition in the market. To build any construction, an organization hires a construction management team who deals with the offered project from the initial stage to the final stage.
The subject construction management  comes with planning, plotting, and designing of ideas for a particular assignment and coordinating from very beginning to give a successful execution. The project can be based on any subject aiming to produce a functional and realistic outcome. This sphere of management has expanded its horizon in several sectors including medical & healthcare, civil industry, agriculture, mining, electronic and even food industries.
Before initiating any further details, the project stage is divided among five different structure- design, pre-construction, construction, construction control and monitor and finally handing over to the owners. The design is the crucial among all and contains a lot more steps including programming, schematic design, design development and the contract documents (final sketches). When the pre-construction stage begins, the team hires the manager, contract administrator, superintendent and the field engineer and investigates the site for every other details.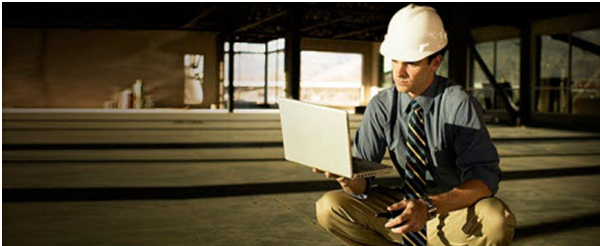 You can see my construction management all in one system here, construction management toolkit or you can check the collection of more than 100 forms and templates here; forms and templates
A bid becomes necessary in this dimension as it directs the owner/clients the amount is expected to be paid in order to finish the assignment.In building construction management, the procurement stage comes the next where resources are purchased eventually leading to putting up a building with a session held beforehand discussing the cost, quality control, working hours and materials. Lastly, with the owners or the clients claiming over the property ends the project. It is a systematic process which requires certain set of skills to lay a project and hold up an efficient team work to bring the project into success.
The two vast areas of management- construction management and project management go hand in hand. Building project management is the foremost part when you need to establish a building. It is a difficult and a challenging task as the entire assignment remains liable with the member of the project management. A single failure in the monitoring and controlling over the operation may lead to the failure of the latter. It requires excess teamwork and a dexterous methods to master a plan and put into effect with its forethought to achieve all the project goals.
There are certain issues that engulfs while erecting a structure are the dust and the health hazards of the local people, which sometimes leads to disruption. The other issues arises are protection of historical artefacts and flora & fauna. However, keeping in mind of these situations, the construction project management is applied to all most all industrial areas, enlarging the sphere and scope of employment.
To your project success,
Marvin
>> Construction Management All-In-One System